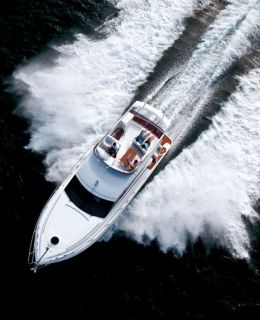 Yacht Charter Marmaris
Yacht charter Marmaris Just close your eyes and think about the warm bright Mediterranean sun that spread under the blue dome accompanied by the gentle breeze of the Mediterranean and the Aegean Meltem winds. Then sail the distances until you reach the lush pine forests and green bays of olive trees and citrus, pomegranates, tangerines, and oranges in the southwestern Turkish Riviera in the Eastern Mediterranean.
Cruise to discover the ancient trade routes and thousands of years old, Lycian, Pamphylian, Karian, Greek, Roman, Byzantine, Selcuk, and Ottoman civilizations and their remainings in every place you visit. 35 m luxury gulet or a 45 m modern motor yacht to complete the picture for your coming vacation in the virgin nature of southwestern Turkish riviera. sipping a chilled glass of Cappadocian Turkish white wine with seasonal fruits like strawberry, cherry, grapes, and other seasonal fruits which are served on board.
Being on board a yacht charter blue voyage in Turkey where you are treated as the owner of the yacht charter Marmaris in the company of your loved ones. friends and family. Your desires are taken as orders to be fulfilled on board by the crew. Your captain, your chef, and your deckhands and stewardesses will be always ready, willing, and able to please you upon your request! just to enjoy the moment " Carpe Diem "! Every one of our guests is unique and you will be served on board a yacht charter Marmaris with utmost care and attention.
We appreciate your visit to our website and hopefully, we shall have a chance to serve you and your loved ones in Turkey for your coming holiday with direct access to more than three Hundred motor yachts, luxury gulets, and crewed sailing yachts amongst which you can choose the best suitable and convenient yacht to accommodate you and your guests comfortably. to choose from different sizes, prices, and designs that are waiting for you to have closer look at with high-resolution actual images in our bulky portfolio for your next yacht charter Marmaris.
The lush green Pine forests and evergreen olive trees and citrus plantations along the southwestern Turkish Riviera welcome visitors coming from distant places in the world. yacht charter Marmaris is your best option where you and your loved ones will be enjoying.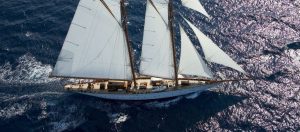 Ask All Your Questions to Us!
Our yacht charter Marmaris portfolio is impressive with hundreds of options. You should consider the number of friends or guests that you are interested in hosting on board the yachts charter Marmaris. You may consider the length or the size of the yacht which has a number of cabins that should accommodate your guests comfortably.
Call us or send us an email inquiry about the charter period, preferably from Saturday to Saturday that best suits your vacation so that we can propose you a number of available yachts that are convenient for you. Our experienced yacht charter brokers will warmly receive your inquiries and answer them as soon as possible to help you locate your yacht charter Marmaris with the best possible pricing that goes hand in hand with the budget you have devoted for your yacht charter vacation.