Megayacht Charter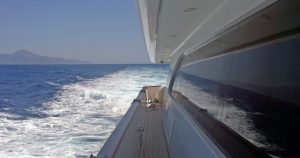 Megayacht Charter
Most Likely we are the most experienced megayacht charter agency in Turkey, Yacht crew management, yacht brokerage, charter and yacht refitting is what we do best in this part of the world and the Bluewater industry. with numerous motoryachts, gulets, and crewed sailing yacht charter in Turkey and the Greek islands. as well as South of France, Monaco and the Italian Riviera and Croatian thousand islands are within our reach.
We propose you many different alternatives on private or corporate mega yacht rentals, whatever you and your loved one's desires might be, Luxury mega yachts charter service is to cater to your exclusive yet personalized requirements, We offer friendly, discreet, and tailor-made megayacht charter services in this part of the world.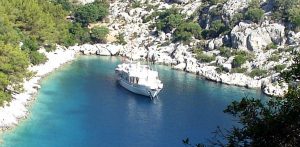 We assure you the best possible mega yacht charter options in Turkey, Greece, Croatia, Italy, France, and Spain offering different varieties of megayachts, sailing yacht charter, gulets, crewed sailing yachts that are listed in our portfolio or you name the yacht and we make sure you get an answer in a few hours if the megayacht of your choice would be available for your megayacht charter period.
Megayacht charter in Turkey is ideal for you and your loved ones, Just you and maybe a couple of companions doing what you would love to do most and only when you like to do it. Enjoy mother nature, visiting the calm bays and secluded sunny shores only accessible by yachts and watercraft.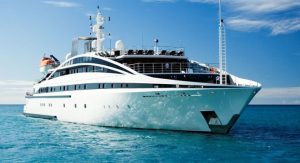 Feels Special!
A crew to attend. Onboard the yacht the silver plate service is professionally personalized, for your choice of Mediterranean, Thai or Chinese cuisine shall be prepared to your taste when you like it and the way you prefer, prepared by your chef and served by your stewardesses, You can enjoy your meals whenever and wherever you like it to be served.
Luxury yachts can be immensely different in size, style, and function. either classic or ultra-modern and most lavishly appointed megayachts have the size and stability to provide spacious saloons decorated with fruit bowls, sculptures, and bouquets of fresh flowers.
The interior decorations are spacious and tastefully decorated and the private cabins are always large with individual ensuites and the decks are designed with spacious areas perfect for sunbathing and other outdoor activities. Luxury yachts are also equipped with a variety of water toys for your entertainment, windsurf, water ski, jet ski, and diving equipment just to name a few water toys.