Motoryacht Charter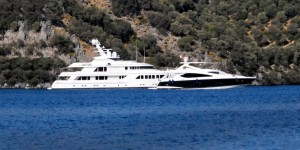 Motoryacht Charter
The Pleasure of a motoryacht charter and the sensation of the salty spray and the warm breeze on your skin as your motoryacht glides through the blue water, the freedom to move from one bay to another, the pleasure of sipping your favourite cocktails on board, before you walk ashore for dinner in a taverna or a local fish restaurant and gazing the stars that you have never noticed before, and being gently rocked to sleep by the silent waves lapping at your boat, all your problems and preoccupations are left behind on board motoryacht charter.
Your private motoryacht charter is the best way to relax and unwind with a polite and professional yacht crew serving you, there aren't any preset itineraries, neither waiting in line nor any crowd to deal with. Just you and your loved ones, perhaps a few close friends to cherish these moments.
Visiting the quiet bays and deserted beaches which are only accessible to private yachts such as yours. You will find motoryacht charter holidays as the ultimate vacation concept, when you return from your charter thoroughly invigorated, with renewed enthusiasm, appreciation of the mother nature and your surroundings rediscovered on a motoryacht trip in the comfort of your exclusive motoryacht charter.
We represent many yachts available for charter throughout the Mediterranean, Namely Turkey, Greece, Croatia, Italy, France, and Spain. Probably we are the most experienced, independent yacht charter agent in Turkey. Operating with all types of blue voyages motoryachts in Turkey, as well as in Greece, South of France, Monaco, the Italian Riviera, Mallorca, Ibiza, Corsica or Sardinia.
we can provide you with all types of private motor yacht charter with professional yacht crew to cater 24/7 for your every need, We offer friendly, discreet, and personal service to ensure that you have a seamless, troublefree yacht charter vacation to remember a Motoryacht Charter.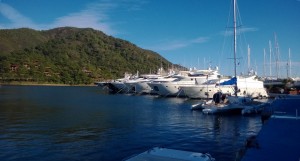 Motoryacht Charter in Marmaris
You will find photos and technical details, descriptions on all of our motoryacht charter portfolio, and the most popular cruising destinations with Motor yachts, Turkish Gulets, both sail & power yachts recommended by us.
Crewed mega yacht charter is also ideal for Business presentations, Corporate gatherings, Honeymoon, or just the Holiday of a lifetime. We offer Luxury Power yachts, Traditional Turkish Gulets / Motor sailers, Motoryachts, or Megayachts, rest assured that we are ready, willing, and able to accommodate you with the right yacht and the right Captain and yacht crew, to make sure you have your expectations fulfilled with us.