Motoryachts for Sale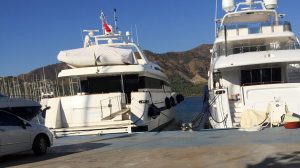 Motoryachts for Sale
Motoryachts for sale. We highly recommend buying pre-owned motor yachts that seem to be new-like particularly when you learn that these motor yachts are being sold because their owners have made a decision to buy a bigger vessel. This is a good opportunity that you need to consider about your motoryachts for sale in Turkey!
Or there might be some who have just turned to other business since they have achieved the utmost profit out of their motor yacht for sale Turkey and they decided to start bigger businesses related to the marine life and marine industry after they gained sufficient experience.
Actually, some owners of motoryacht for sale and sailing yachts for sale in Turkey have experience which enables them to design their own motor yachts. You can also consider this after consulting with our professional captains who have already been motor yacht builders then experienced captains.
In other words, our clients usually come to Turkey in order for our captains to accompany them to the boatyard so that they can meet our naval engineers there and let them know about what they have in mind about motor yachts for sale and sailing yachts for sale in Turkey to start designing their own design with their own style. Our professional architects have been serving our clients with full attention and keeping in touch with them until their one-year project of having motor yacht for sale Turkey is completed.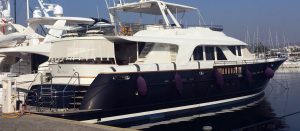 Buying a motor yacht out of your designation refers to your experience in this field and reflects your way of thinking. This is your turn to give it a shot and have your custom-built motoryachts for sale in Turkey. You need to inform us about what you have in mind so that our experienced agents can respond to your inquiry as soon as possible.