Sailing Yacht Charter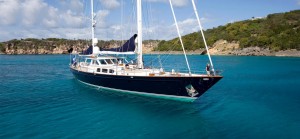 Sailing Yacht Charter
With the crewed sailing yacht charter concept you will have a quality holiday onboard, professional crew to look after you and your loved ones or friends and family. With a level of attention to detail and quality to assure an exceptional experience for you to enjoy relaxation, have fun and excitement, with a supreme level of comfort which cannot be achieved on a standard bareboat charter sailing yacht charter.
Thus crewed sailing yachts charter with us means no compromising on accommodation or food quality. Our crewed sailing yachts are equipped with everything you would expect of a five-star plus hotel such as fine linens and towels, air conditioning, satellite television, and water toys and sports equipment. The quality of food and drink served on board is another priority, as the crew is to serve only you and your loved ones.
No previous experience is necessary on board crewed blue voyage sailing yachts, you can enjoy participating in the sailing or simply sit back and watch the crew taking care of sailing gears. If you prefer a more active holiday, there is plenty to offer with the yacht's water toys such as waterskis, wakeboards, and inflatable ones, or take the wheel under the captain's expert guidance and experience sailing the yacht first hand.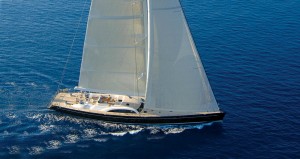 You might prefer just relaxation, then sit back with your favourite book and a glass of mojito or your favourite refreshing drink while the crew sail you to remote anchorages to spend overnight, you are safe and attended at all times with the knowledge that highly experienced crew are on hand to make your holiday an unforgettable one.
With Crewed sailing yacht charter, you do not have to be an experienced sailor to enjoy the pleasures of setting sail, looking for adventure or relaxation, dreaming of bustling ports or quiet coves, luxury gulet charter sailing yacht Charter will provide the perfect crewed sailing holiday on your private floating resort, Just picture the excitement of stepping on board a first-class yacht and calling it your own for a week, perhaps two, a new location every day and you never have to pack or unpack, what could sound be better. All cabins are equipped with full linens and towels so you just need to pack your swimwear and sunglasses.
Crewed sailing yacht charter is tailored to your requirements, we do not have set itineraries and this means that there are no time limits on how long you stay at any location. Each day is tailored to your wishes. Every detail and the places you visit, the activities you enjoy, even the menus are all tailormade just for you and your loved ones. Crewed sailing yacht charter is ideal For those who seek the ultimate vacation and the freedom of having your captain and crew, chef and stewardess mean that you can take the wheel and be actively involved in sailing the yacht or you can choose to just sit back and relax without any sailing experience required.